Rio Olympic (2019)
Branding I Print Design I Typography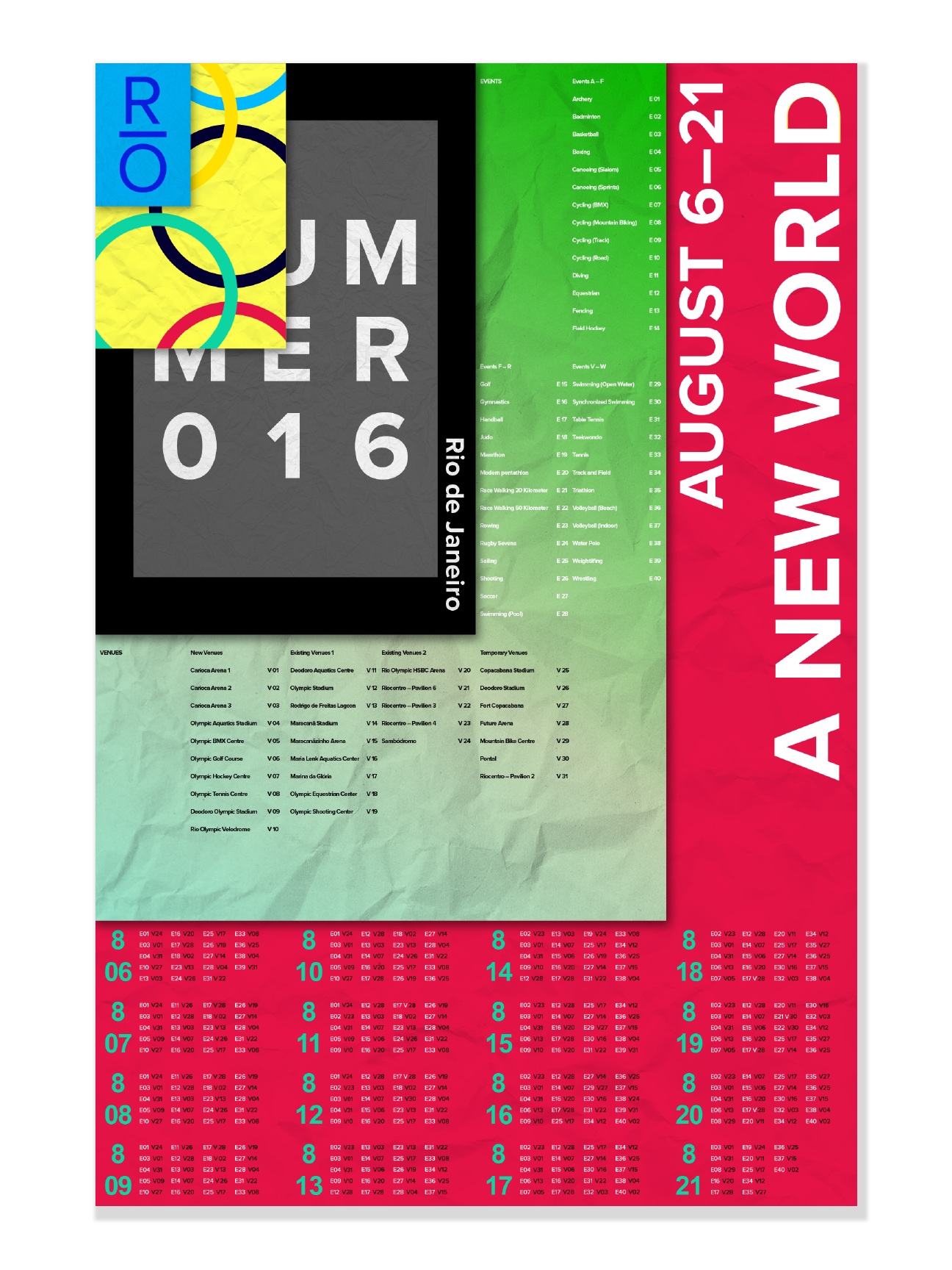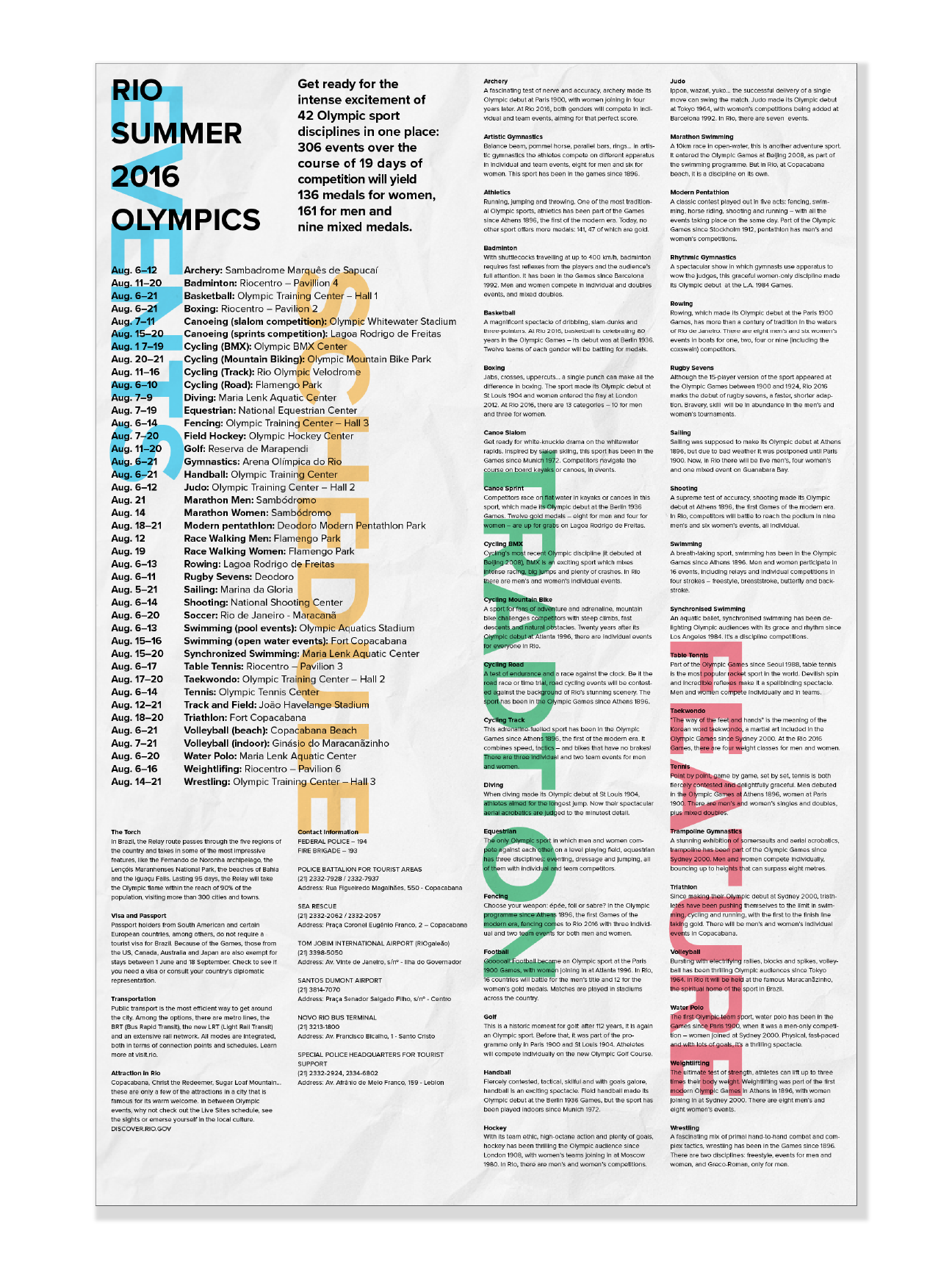 Design Brief
Pair of poster designs created for Rio 2016 Olympics. Design encompasses the events action of bringing whole world together, and provide design solution to creating a layout for massive information tied to the event.

First poster displays and provides information regarding location and date of the event. Audience can look at the date of the event at the bottom and look up to find where the venue for the event is located.

Second poster displays short summary of events held each day. It contains brief information and history of each event, and also gain important information regarding visiting Rio Olympic.